looking for Currency Exchange nearby?
Get it delivered at your doorstep sameday!
Seamless Currency Exchange by siroiforex
Best retail foreign currency exchange & international
money transfer space in Manipur.
At Siroi Forex; we offer several flexible and convenient foreign currency exchange solutions, that too in the best rates possible in the market. We cater a foreign currencies of over 30 countries; together with best rates and wide selection range our exchange package is here to cater everyone. Whether its an individual travelling abroad or a corporate flying offshores for business. We will take care of all your travel needs for day to day foreign exchange requirements. We are RBI authorized FFMC, AD II and Banks foreign exchange requirements.
Looking for great currency exchange rates?
We deliver the best possible value for your business while exchanging currency.
We are an experienced foreign exchange specialist selling and buying over 30 countries and at a very competitive rate. We see forth to deliver the best exchange rates for Manipur.
We offer doorstep delivery for your foreign currency ensuring that your requirements are dealt with in the most secure, efficient and reliable way. Along with that, we make sure you get your currencies on time, every time.
Market leading foreign exchange rates
We are associated with all leading banks in India and exchange houses for BUY & SELL of foreign currencies.
Enjoy great rates from Siroi Forex!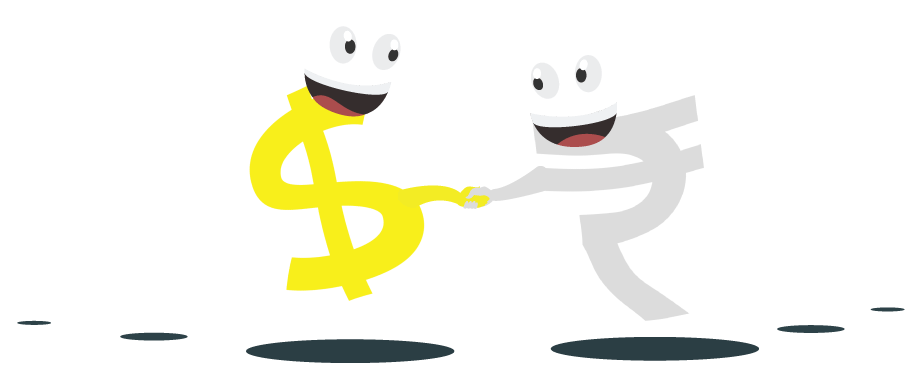 Let currencies take the queue
Locate the Best Currency Exchange near you!
Travelling abroad is always a dream come true for almost every Indian family. Most of the times they are all sorted with their documentations like their passports and visas. With all; currency exchange is always leftover for the pile. It is always at the bottom of the checklist.
Currency Exchange process is always cumbersome! One needs to be standing in a long queue to get the best exchange rates or get it from other sources at a very steep price to that of in the market. Thereby leaving a bad taste in the mouth and at some point being sorry for the whole trip. Siroi Forex is an effort in delivering to the people of Assam & Manipur the best rates while exchanging their currency along with being delivered at their doorstep.
How our currency exchange works with SiroiForex?
If you're going abroad for your all personal reasons like; holidays, family vacations, tour or honeymoon and you want to exchange currencies to avoid the last-minute rush. You need to visit our branch & ensure you carry these documents:
Original Passport,
Valid Visa, Flight Ticket 
PAN card wherever applicable
Had an awesome trip? Want to sell the leftover nickles & dimes to us! Oh yes you can! If you want to exchange your leftover currencies you need to visit our office and please ensure you carry these documents:
Government authorised photo ID
Proof of residence
Great currency exchange rates for any occasion! Whether going out on holiday our on business, you are all covered. We make sure you get the best of your trip and don't worry on your finances.
Receive payments quickly and securely from family and friends based overseas through a wide variety of fast, safe and reliable inward money transfer options.
I am planning to study abroad. How much foreign exchange can I get?
For every academic year, authorized agents are allowed to release up to US$ 100,000. However, if you need more, you will have to get an estimate of the amount needed from the educational establishment you are joining.
What documents do I need to buy foreign currency notes in Imphal?
To buy foreign exchange, you would need a valid passport, your air ticket and PAN card. LERMS Form and Residence Permit are required in case of foreign nationals.
How can foreign exchange agents help me in Imphal help?
Foreign exchange agents can help by maximising the value of your overseas money transfers. They purchase currency in bulk and hence can obtain wholesale rates.
What are the main factors that can affect the currency rate as well as the forex market?
There are various factors that can affect currency rate in the market including inflation rates, interest rates, government debt, terms of trade, and relative strength of other currencies, recession, and change in competitiveness, government intervention and many more.
Which currencies are traded in the forex market that can be easily used for transaction?
The majority trade that happens across the globe is the most liquid currency pairs that are divided into 4 main currencies – EUR/USD (Euro/Dollar), USD/JPY (Dollar/Japanese Yen), GBP/USD (British Pound/Dollar), and USD/CHF (Dollar/Swiss Franc).
What is the most stable currency?
Here are the 4 most stable currencies in the world.
The Australian Dollar: Over the last decade, the Australian Dollar has risen a staggering 102% against the U.S. Dollar.
The Swiss Franc: Over the last decade, the Swiss Franc has risen dramatically against the U.S. Dollar. And in the last three years alone, Switzerland's currency has risen over 17%.
The Canadian Dollar: The Canadian Dollar has risen steadily against the U.S. Dollar for the last decade and is up over 6% during the last three years.
The New Zealand Dollar: Over the last decade, the New Zealand Dollar has risen over 82% against the U.S. Dollar.
Where is the best currency exchange rate?
If you like to planning to go abroad and want to exchange currency in the Imphal, Manipur, Siroi Forex will be your best bet. They have access to the best exchange rates and usually charge fewer fees than exchange bureaus. Most of the other retailers or banks sell foreign currency to customers in person at a local branch. You can also order the currency online or over the phone to have it delivered at your doorstep. While convenient, this method does come with shipping fees.
Which currency is highest in the world in 2019-2020?
Here are the top 8 Strongest Currencies in The World for the year 2019-20:
Kuwaiti Dinar. Kuwaiti Dinar is the world's strongest currency and has the highest currency value.
Bahraini Dinar. Bahraini Dinar is the currency of Bahrain.
Omani Rial. The currency of Oman is Omani Rial.
Jordanian Dinar. It is the currency of Jordan.
Great Britain Pound.
Gibraltar Pound.
Caymanian Dollar.
Euro.