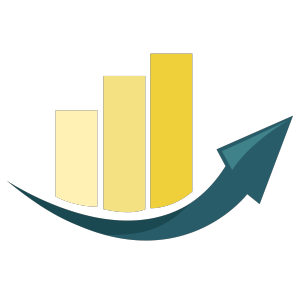 Founded in the year 2017, we SIROI FINANCIAL CONSULTANCY PRIVATE LIMITED (SFC) are a professionally managed Consultancy and Advisory Company operating from north-eastern India, IMPHAL, MANIPUR. Our expertise lies in offering highly reliable Consultancy solutions involving Financial Services, Indirect Tax, Direct Tax, Company Law, FEMA / RBI, Economic Zone and Accounting Services. We assist in managing foreign exchange funds to our clients.
In a relatively short span of time, our technical expertise, implementation capabilities and a young team bubbling with energy and vigor has helped us gain recognition which is reflected in our client roster comprising of some of the large global and Indian corporate.
We pride ourselves on being authorized and regulated by Reserve Bank of India under Foreign Exchange Management Act (FEMA) 1999. Foreign exchange markets in India has shown a steady increase as a consequence of increase in the volume of foreign trade of the country, improvement in the communications systems and greater access to the international exchange markets. Around 25% of currency transfers/payments in India are made via non-bank Foreign Exchange Companies. Most of these companies use the USP of better exchange rates than the banks. They are regulated by Foreign Exchange Dealer's Association of India (FEDAI) and any transaction in foreign Exchange is governed by Foreign Exchange Management Act (FEMA) 1999.
The Company aims to provide Advisory & Consultancy services to the Corporate which is led by motivated professionals who believes in client retention, high integrity, dedication, sincerity, quality of service and professionalism. We have employees working since the inception of the Company and even before Incorporation and are willing to stand by the aims and objectives of the Company. We boast of commitment and loyalty of our team who assured us stability and success in the past and this gives us the confidence to move into the future with our vision to succeed in the aim.
Today, we are successfully handling the service solutions that assist us in providing complete guidance to clients at every individual stage as desired by them, thus helping us achieve high satisfaction levels.
Our main focus is to create synergies by means of amalgamation of different business values to highly value added services offered to the clients. This helps us in strengthening client's trust, prospects and growth.
Moreover, our business values encompass factors like.
• Confident Leadership.
• Professional Ethics.
• Quality Service and Healthy Client Relationship.
All our members are well versed with services we render such as Taxation Planning, Project Financing and various Advisory services. In addition to it, we also deal in presenting the consortium of knowledge and experience in the business process outsourcing services (BPO). We also keep a track of motivated work force, client retention, high integrity, dedication, sincerity, quality of service and professionalism while delivering the services.
SFC's professional approach blended with personal touch has earned enormous confidence of all its clients, which is reflected in an enduring business relationship that it enjoys with them and also in the consistent growth in portfolio of its services.
Over the time SFC has evolved into a renowned professional Company that has worked on various assignments.
With 'Quality is Priority' as an ultimate aspiration SFC strives to become one of the leading FOREX service providers that assist & maintains long-term relationship with the client for using its FOREX or other capital market product. To be one of the acoustic FOREX providers in the North East & to build a reputation of trust & integrity in the FOREX trading industry & thereby helps to achieve the traders goal in Foreign Exchange trading.
Excellence, Integrity and Independence, the Motto of our Company, is the ultimate objective of the SFC in all its professional commitments.